It's clear. A company needs a vision. It has to know where it's going, why it's going, and it needs a plan to get there.  Without purpose and passion though, a vision is just words on paper…a body without a soul. This is what separates the great companies from the good ones.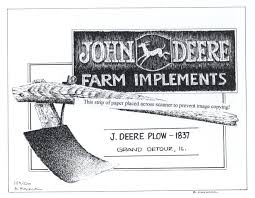 JohnDeere was a blacksmith in the 1830s and he built a new kind of plow to help the local farmers cut through the soil better. He envisioned a company that would supply midwestern farmers with reliable, affordable equipment. That simple vision was backed up by a passion for excellence that has driven his company for over 185 years. Reliability is so completely ingrained in the company and its culture, that no one questions the statement "nothing runs like a deere" because nothing does.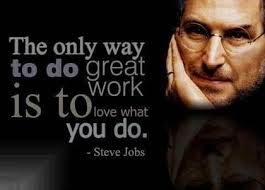 While Steve Jobs has been hailed as the greatest visionary of our times, it was his passion not his vision that made Apple the number one brand in the world. He was determined to build "insanely great products" and his never ending search for the next great product drove him and the company to greatness.
Though separated by 150 years, Deere and Jobs had a lot in common. While their competitors were busy copying their ideas and building tractors and computers, Deere and Jobs were busy looking for better solutions to their customers problems.
That's what innovators do. They are never satisfied with just building more stuff or making more money. The focus is always on the customer, the customer's needs and solving the next big problem…passionately.
We use a powerful, unique ReVision™ process to uncover innovation, generate bigger ideas, and produce better results for our clients. Learn more at www.carneyco.com