When speaking to groups on innovation and creativity, I always ask the question, "Are you creative?" Typically, about 25 will say "Yes".
---
Here's a little known fact:
Everyone is creative.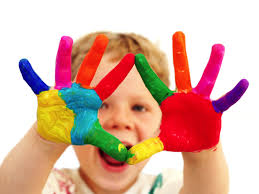 Yes. That includes you. You were born creative. You were born to create. If you think otherwise, stay tuned. NASA developed a test for creativity in the 60's (the 1960's). They have tested thousands of people of all ages and here is what they have found:
At age five, 98 of us are creative. Sadly, by age 25, only 5 are still "creative". What happens during those 20 years? Inhibitions, fears, unlearning our creativity, the "right" answer syndrome? Yes.
Fact is, the creative genes we were born with are not gone. They didn't disappear. They've just been repressed and hidden behind walls of "rational" thinking, limits, and can't do attitudes. After years of education that says there is only one right answer, after years of being ridiculed for thinking "different" or outside the box, it's easy to start thinking you are not creative. Part of the problem is the definition of creativity.
What is creativity anyway?

We tend to think of artists, musicians and inventors as the "creative" ones… probably because they start outside the box and rarely go inside. Truth is, creativity comes in many forms and in all types of people.
It's a process. Really.
Creativity is the process of identifying a problem, studying the facts, identifying potential solutions, then planning and implementing a solution. Only one of those steps is what we traditionally call "creative" but without the other steps, (and the people that drive them) there would be no creativity. As Confuscious said, "To know and not do is to not know."
There are four problem solving styles:  Transformers – these are the folks that transform problems into ideas. Examiners – the folks that like to study, research, and contemplate ideas. Architects – planners, schedulers and organizers. Movers – the doers, the action figures. Together, they form an IDEA TEAM.
It takes a T.E.A.M.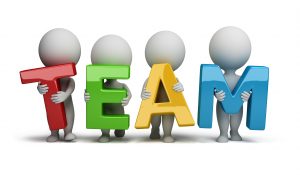 Individually, it's easy to spin our wheels, hesitate, lack direction. Together, problems get solved. Creativity is realized. Whether you think you are creative or not, you can play an important role in the creative process. So, (1) recognize your approach to problem solving, (2) build a diverse team that will contribute to the solution, and (3) get to work being creative.